ABOUT
AccessExpressBridge(AEB) Logistics
Welcome to AEB Logistics, your trusted international freight forwarder. We specialize in shipping from China, providing reliable and efficient logistics solutions for businesses of all sizes. Our services include air freight, ocean freight, warehousing and distribution, customs clearance, and more. We are also an Amazon FBA forwarder, offering specialized shipping solutions for businesses that need to ship their products to Amazon FBA warehouses in the USA. We provide free shipping quotes, real-time tracking, and exceptional customer service and support.
Contact us today to learn more about our services and how we can help your business succeed.
Your Peace of Mind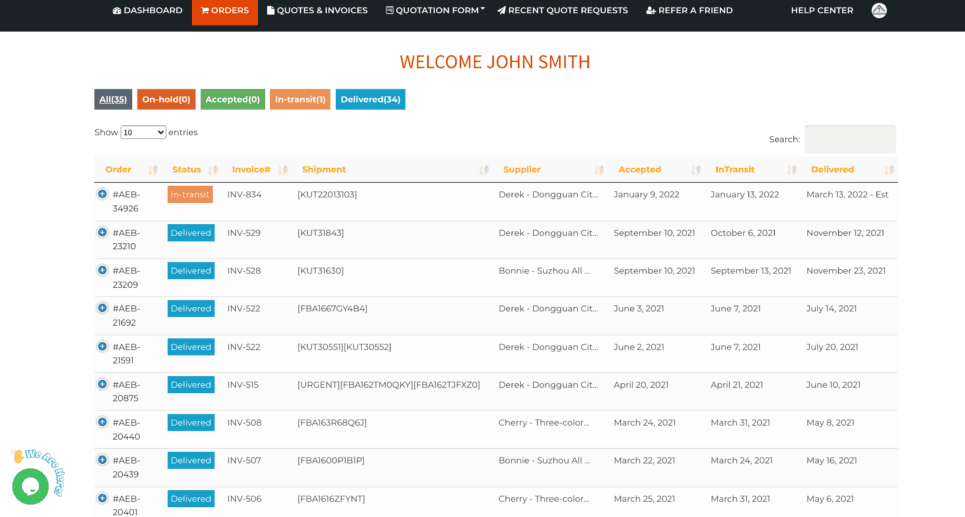 Professional Quote with
No sneaky surcharge… And no surprise.
More itemized charge list/breakdown available upon your request.
Dedicated account manager for Q&A.
Manage and Track + Get Expert Support
Refreshingly easy logistics management with on-demand tracking, live updates, and proactive issue resolution.
Your account manager is available to help with every step of the shipment process, from documentation to delivery specifics.